Seven Magic Mountains
Saves: 566
Check-ins: 205
The Nevada landscape is known for its neutral color palette. Swiss artist, Ugo Rondinone, wanted to break up a monotonous desert plain in Las Vegas. He gathered boulders and positioned them on top of one another, until he had seven totem-like structures about 35 feet high. Each boulder is painted a radiant color. Since these structures were made to be enjoyed by everyone, feel free to walk between them. Their magnificence is more pronounced when you stand right next to them.
Member Photos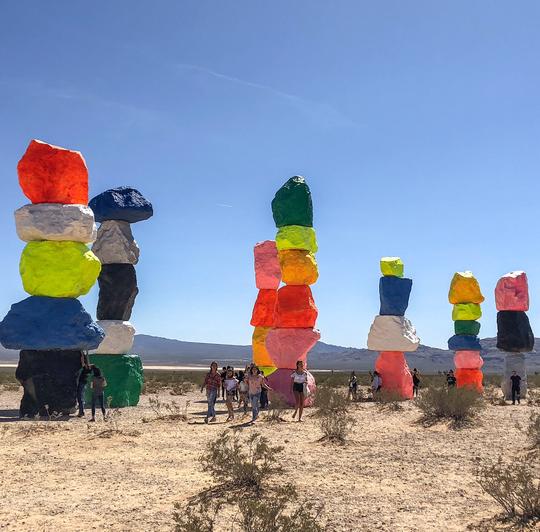 Huge, much bigger than I expected.
We're definitely adventurers ✨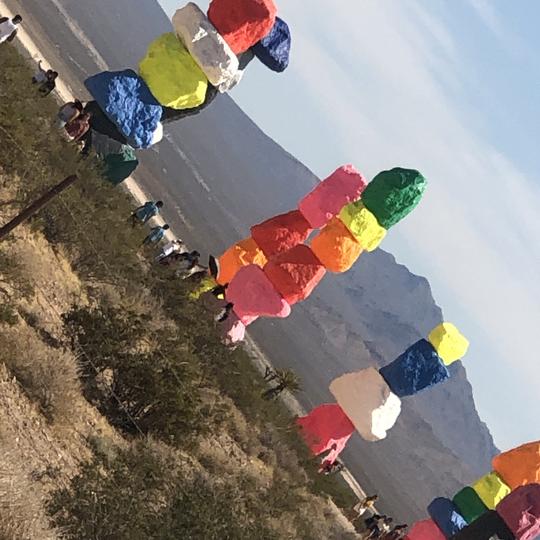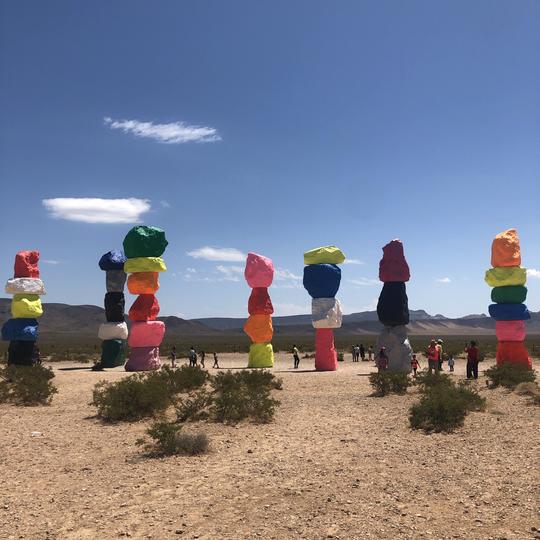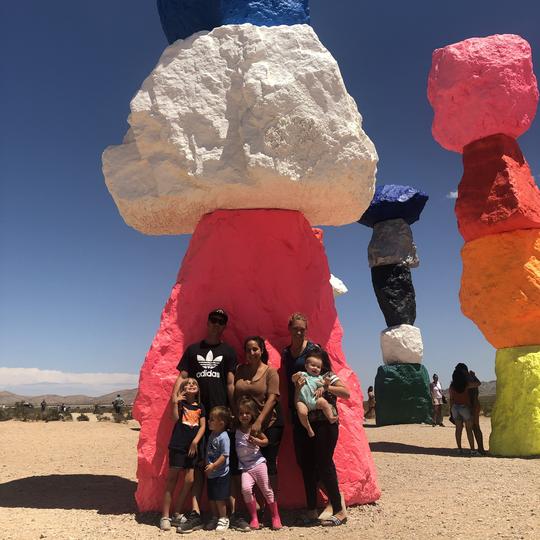 was driving by and couldn't stop, but snagged a picture ❤️🥰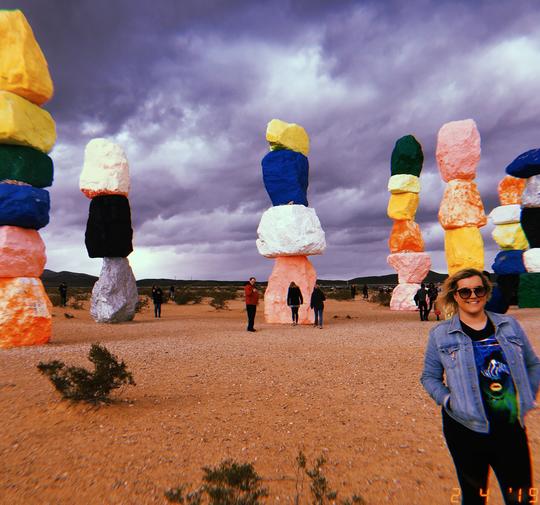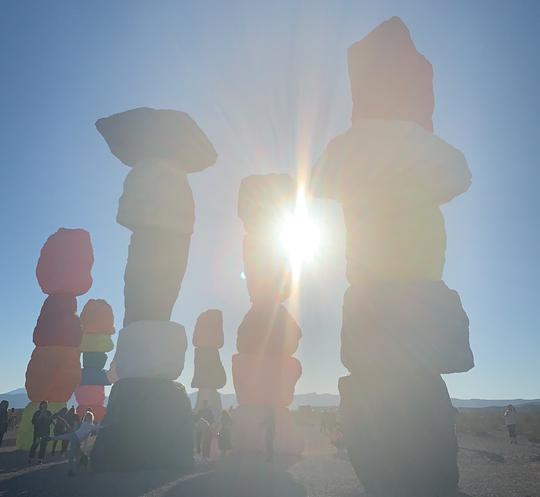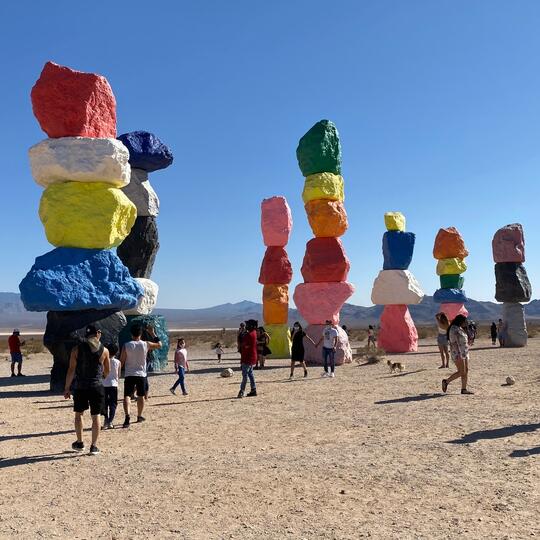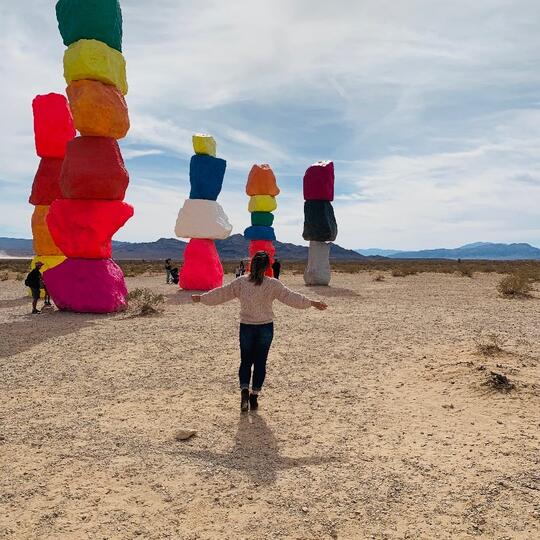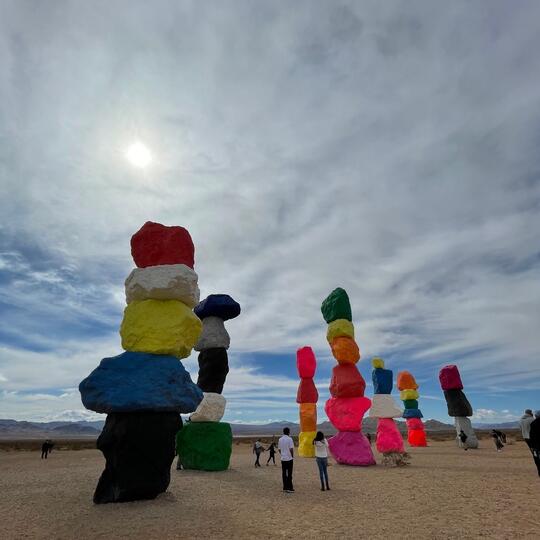 Rocks were being painted today. Fences up to keep you out during process.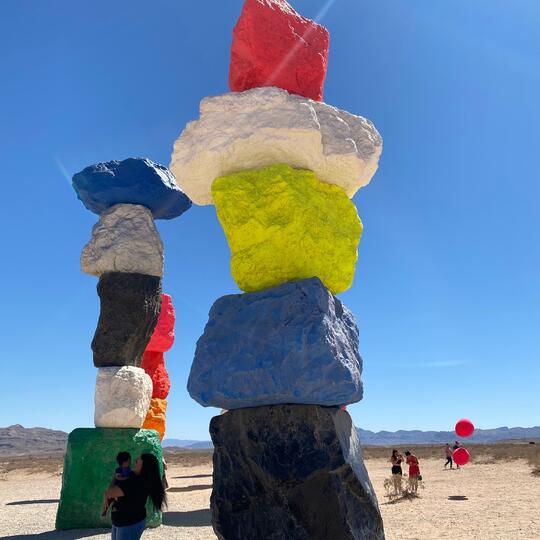 Great place to get kids out of the car and allow them to stretch their legs. Best place to take a picture would probably be by the plaque.
My first post, excited to use the app
Done with this place. Had been wanting to come here for soooo long time!
Check out how small those people are…wait check out how big those rock are!
This place was crazy cool. The rocks were awesome, but so were the people pouring into the exhibit. The parking lot had at least 40-45 cars and people coming and going all the time. It was fantastic!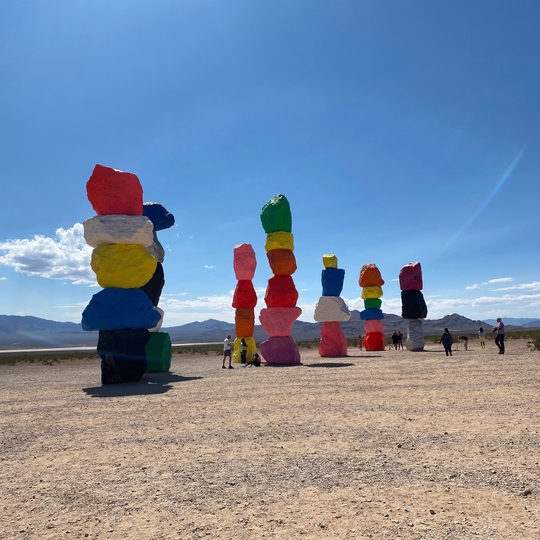 This was beautiful.. I loved the fact that everyone visiting is really embracing the art in so many different ways! Love this!