Kootenai Falls Swinging Bridge
A long, slim, and pendulous bridge running high over the treacherous waters of the Kootenai River, this swinging bridge is not for those who have acrophobia or motion sickness. Named for the Native Americans who once called this area their home, the river and surrounding forests are sensational. Even if you decline to cross the bridge, you'll be treated to the gorgeous scenery of Kootenai Falls.
Member Photos
My Wife , Doing Her Thing 💕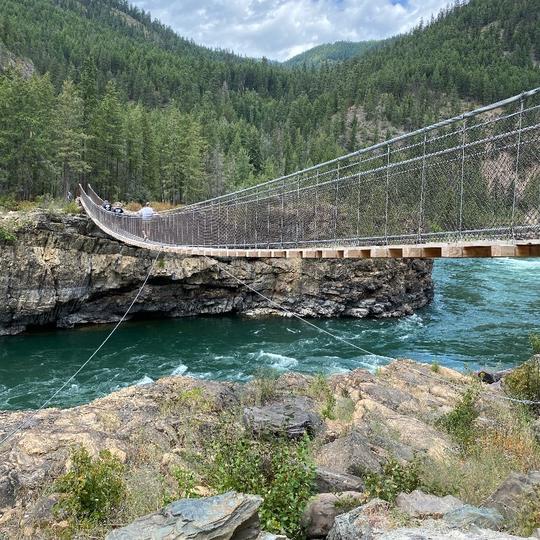 Definitely a must go to place!!!