Spruce St Suspension Bridge
Saves: 956
Check-ins: 142
A long, slender footbridge crosses the Sessions Canyon in San Diego. Surrounded by year-round green foliage, this suspended walkway rises 70 feet above the shallow depression. This bridge isn't for those with trepidation of heights - a gusty wind can make it sway side to side.
Member Photos
SD ❤️ Sunday FunDay Mar 31,19
Spruce street suspension bridge
Fantastic bridge!! Great to challenge a fear of heights!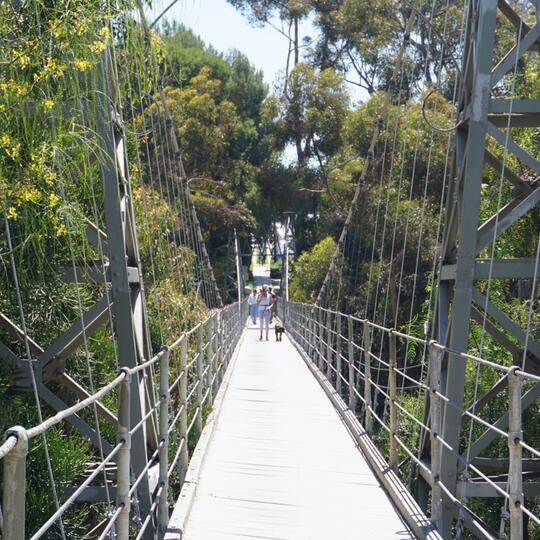 The whole experience is literally 3 minutes. Great photo spot tho!
I do not believe I've ever seen such a huge eucalyptus tree incredibly beautiful