Gas Island Shoe Tree
A big shoe tree makes use of an old gas station island out in the middle of nowhere. While there's no actual smoke shop here you could make it a smoke stop! Or just a place to get out and stretch you legs. Head a short distance east on 62 and you'll see the famous Rice Shoe Fence completing your tour of weird shoe structures in this area.
Member Photos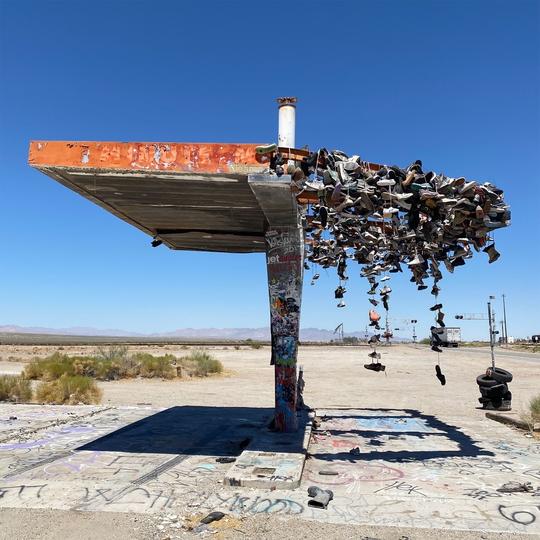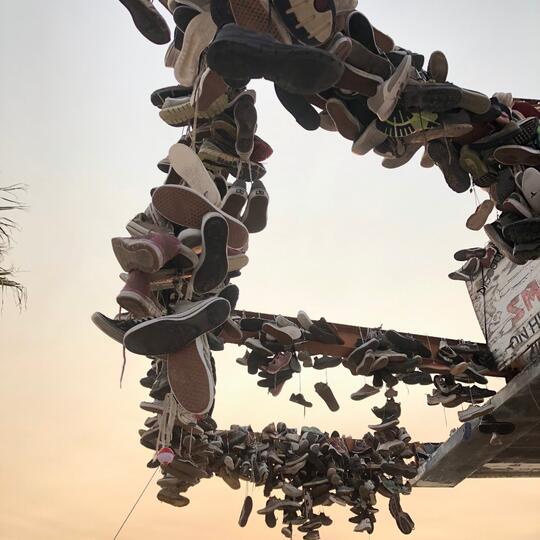 So awesome!! On the way to havasu
Gas station full of shoes!!!