Four Aces Movie Ranch
Like the Club ed movie set nearby, the Four Aces offers ready-made sets for filmmakers/photographers in need of a middle-of-nowhere motel, '50s diner, Western Honkey Tonk bar, and gas station. Shot here: Buffy the Vampire Slayer, Lady Gaga's "Telephone" video and Lenny Kravtiz's "American Woman" video, among others.
Member Photos
We just missed them filming a new show here.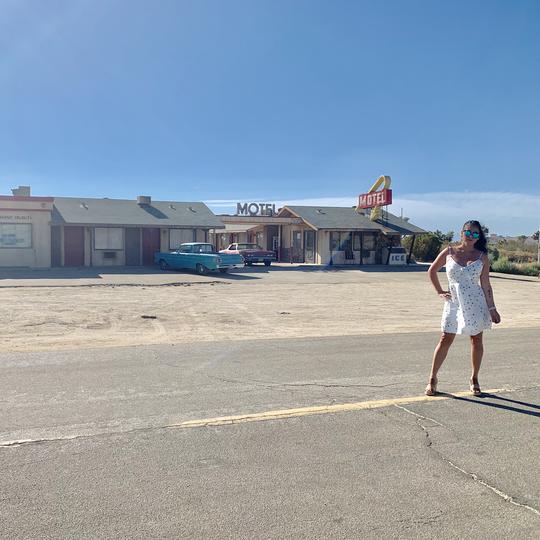 Four Acres-Filming Location for Lady Gag's music video, Telephone
Four Acres Movie Set-Sign