Flintstones Bedrock City
A mere 30 minutes away from the Grand Canyon is Flintstones Bedrock City-themed amusement park and RV campground. If you're a fan of the Flintstones then this park is for you! Opening in 1972, originally there were four Bedrock Cities (1 each in Arizona and South Dakota and 2 in Canada) but now only the two in the U.S. have survived. In the park you'll find likenesses of all the Flintstone characters (properly licensed) as well as rides and a diner based on that Stone Age family. The park has been open for 40 years but it has been reported that the owner is trying to sell Bedrock City.
Member Photos
Dinosaur slide here we come !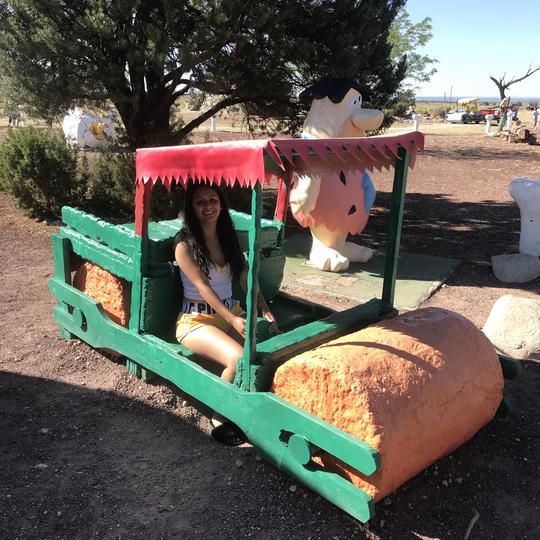 Sadly, Bedrock is closed. What it will be replaced with is Raptor Ranch.
Pretty run down, $5 per person to go in
I don't know why it won't let us check in but we were here.